January 26, 2017

After a successful release of his 1st

EP, Places I've Been, last August, Frank Ruvoli is excited to release his new project, Dreamers, in 2017. "Everything has been moving forward in a positive way," says Ruvoli. "I was happy how everything went with Places I've Been, and I think people will really like this year's album even more!"

The first single off the new album, "You're my Love," will be released on Friday, February 3rd. This is the first of many new tracks that shows off Ruvoli's eclectic sound in his songwriting.Dreamers

is a collection of songs driven by one of Ruvoli's core beliefs.

"Always chase your dreams. Life comes and goes, but the chase of something greater makes it worthwhile," said Ruvoli.

Chasing comes second nature to Ruvoli. After attending college to pursue his baseball dreams, he suffered a career ending injury. But not long after his one dream ended did another begin.

​
"Music [now] makes life fun, just like baseball once did." With a smile, he switches from his past to looking toward the future, "I want to go as far as I can, and spread a positive message with my music."

Ruvoli is teaming up with another dream chaser, good friend and artist John Vosel. Vosel hand painted the album artwork for Places I've Been, and is back with more original art for Dreamers.

"His first album cover blew me away," said Ruvoli. "He is an amazing artist and a good friend I've mine. It's an honor to utilize his work." Download "Good To Be Alive" for FREE here.
The new single, "You're My Love" will be available for download on Ruvoli's website and on iTunes. You will also be able to stream it on SoundCloud, Spotify, and Apple Music.
"It's a good tune," he says talking about "You're My Love." "It's about how in times, good or bad, having your loved ones there to share it with you can make things better. And that's all part of chasing your dreams. Having loved ones to help you up through the downs keeps you going, but having them there to share the good times makes it that much sweeter," he said.
​
Related:
www.johnvosel.com
Author

Recent news about Frank Ruvoli's music, events, and behind-the-scenes looks.

Archives

Categories

RSS Feed
Powered by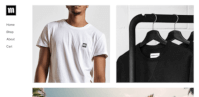 Create your own unique website with customizable templates.