It's official! Frank & Mundee will open up for national touring band and Northwest Indiana natives, Fresh Hops, at their annual Hoppy Holidays Concert.
"It's an absolute honor that they (Fresh Hops) asked Brian and I to open for them. I love their music, and we've been fortunate that over the years, they have also become our good friends. I always hoped we'd get the chance to share the stage with them, and today Mundee and I are happy to announce that we are doing just that," Frank Ruvoli said.
Fresh Hops puts on an annual holiday concert in their home of Northwest Indiana in order to bring family, friends, and fans together to enjoy great live music during a time of the year where each other's company is to be enjoyed.
This year's Hoppy Holidays concert will be held on Thursday, December 22nd, from 8:00 PM - 12:00 AM at the Patrician Banquet Center in Schererville, IN. This is an all ages event and tickets will be sold at the door for $15 (kids 12 and under are FREE).
"I'm pumped for the Hoppy Holidays concert. Fresh Hops is one of my favorite bands and they are great friends of ours. It's exciting that we will get to share the stage with them and be their opening act for a show that they work hard on and deeply care about," said Brian Mundee.
To add onto this special event, Fresh Hops runs a canned food drive, where they accept donations at the door, and also showcase local arts and crafts throughout the room at the concert.
The current list of artsist and craftsmen and women attending the event are Face Painting by Christopher Messer, Gallegos Specialty Sauce, Ebonie Hoops, Jason Neyhart Tie-die, Nesho Love, Sara Beth Massages, and Austin Glick. There will also be local brews and house made food available for purchase.
A special thanks goes out to the professional sound and lighting team that will be running everything: Tim McLaughlin on sound and Stan Pszeniczka on lighting design. Also, photos of the concert will be taken by A Mason Photos.
​
Join the
event on Facebook
to stay up-to-date on special announcements here.
---
Author

Recent news about Frank Ruvoli's music, events, and behind-the-scenes looks.

Archives

Categories

RSS Feed
Powered by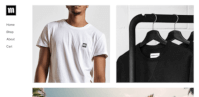 Create your own unique website with customizable templates.