After announcing the title and concept of his album earlier this year, Frank Ruvoli finally marked the release date for his upcoming EP,
Dreamers
. On December 12, 2017,
Dreamers
will be available through the Frank Ruvoli Music website and sites like iTunes, Spotify, Google Play, and other popular sites.
"
Dreamers
took a lot longer than I had liked. I had two songs that I was really hoping to get on this record
that just didn't sound finished to me
, and after pushing the release date back further and further, I decided to save them for a later release and get
Dreamers
out to the listeners," Ruvoli said.
With fan-favorite song "Monkey Call" kicking off the EP,

Dreamers

pulls you in from the start and doesn't let you go until you are repeating "Good to be Alive" at the end. Other songs in the lineup include hit singles "You're My Love" and "Rubberband Guns" along with brand new songs "Wells Beach" and "Follow You" that are sure to become popular songs in future set lists.

​It's also no surprise that Ruvoli turned to his college friend and professional artist, John Vosel, to paint the new album cover. Vosel also was the artist behind the album cover of the 2016 debut EP,

Places I've Been

.

"It's amazing the work John does. I send him the songs, he gives them a few listens, and whatever hits him after he hears the songs, he puts it to canvas. It's incredible how John can put a picture to the music," Ruvoli said.

​
The 7-song EP contains the following song list:
Monkey Call
Rubberband Guns
You're My Love
Dreamers
Wells Beach
Follow You
Good to be Alive
Leading up to the release date, you can pre-order
Dreamers
and the new Frank Ruvoli Logo Tees until November 28th. To pre-order
Dreamers
,
click here.
Author

Recent news about Frank Ruvoli's music, events, and behind-the-scenes looks.

Archives

Categories

RSS Feed
Powered by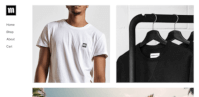 Create your own unique website with customizable templates.